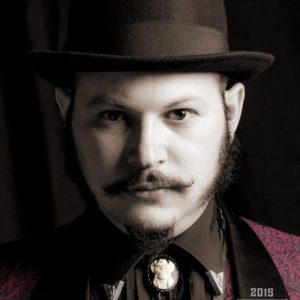 Zack has spent the last 15 years in management roles doing marketing, product development, and research for small and medium-sized e-commerce companies. In his roles as Sales and Market Research Manager, he has helped develop, implement, and market a variety of products ranging from software and web services to consumer electronics, kitchenware, dietary supplements, and health & personal care items.
His ability to quickly shift between projects, master new skills, provide the initial research for new projects and make feasibility judgment calls has made him a valuable resource relied on heavily by upper management and the CEO. This versatility and his unique skill set has earned him the unofficial title of "Director of Random Sh*t."
Zack is the creator and manufacturer of the Fantastic Face Factory line of men's grooming products and Have Laser Will Travel collection of gifts and accessories laser cut and hand finished using walnut, leather, and upcycled vinyl records. His products can be found in vintage clothing stores, salons, and barbershops in the US, at pop-up markets in North & South Carolina,  or purchased online at HaveLaserWillTravel.com, on Etsy, or on Facebook.
He currently works as General Manager for a firm that designs, imports, and distributes hardgoods across multiple channels. In addition, he maintains a marketing consultancy for Toolwell, Inc. – specialty rigging and industrial equipment company – where he previously worked and SEO & Marketing Director.
Contact